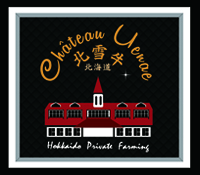 Hokkaido Snow Beef


Chateau Uenae - Exceptional beef with "snowflake marbling"



Celebrity chef restaurant CUT by Wolfgang Puck has launched a new lineup of steaks created from the new-to-Singapore Hokkaido Snow Beef, an exceptionally rare and premium wagyu beef farmed at a private reserve in Hokkaido, Japan.
With a Beef Marbling Score of 10 and above, the Hokkaido Snow Beef has a delicate meat texture with marbling so fine that it resembles snowflakes.

The cattle are raised at a private reserve named Uenae Lake Farm in Hokkaido which only harvests two heads each month to ensure the highest quality of beef. CUT at Marina Bay Sands is the only restaurant outside of Hokkaido to receive this rare beef.

Fed on a formulated feed of mainly grains, Japanese black wagyu cattle are specially selected by the reserve and raised in a cold climate with six months of winter, hence contributing to an intense flavour in its meat.
The Hokkaido Snow Beef differs from commercially raised variations as each cattle is reared according to CUT's specifications on the beef's texture, marbling, taste and even the height of each cut. The cattle are also tagged with information on its lineage for three generations.